Post by neilpeel on Jul 12, 2010 21:04:34 GMT 1
After the disaster of the Plymouth Wrecking trip, I was heading home early on Sunday, but desperate to do some fishing. Luckily, i had a decent amount of coarse gear with me (never leave home without it

) and i'd bought a contingency pint of maggots on Friday just in case. Thank god i did.
As i was heading home from Devon, the Warrington AA stretch of the Wye was he closest and most tempting, so soon i was over the Severn Bridge and into picturesque Wales.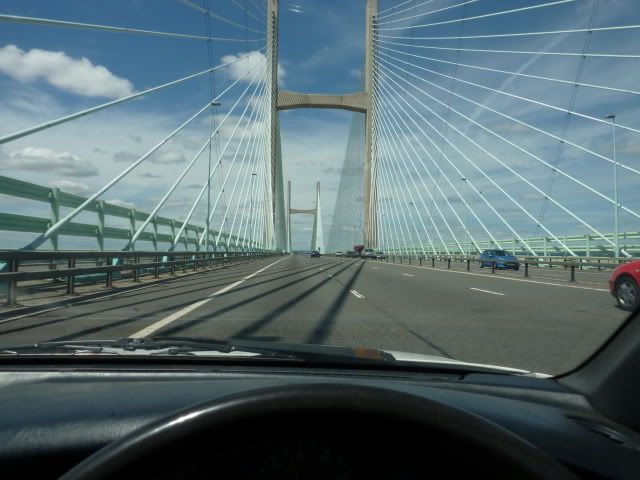 A nice blast through country roads and just out of Hay-on-Wye i'm at the Warrington stretch. Very low but looked worth a dabble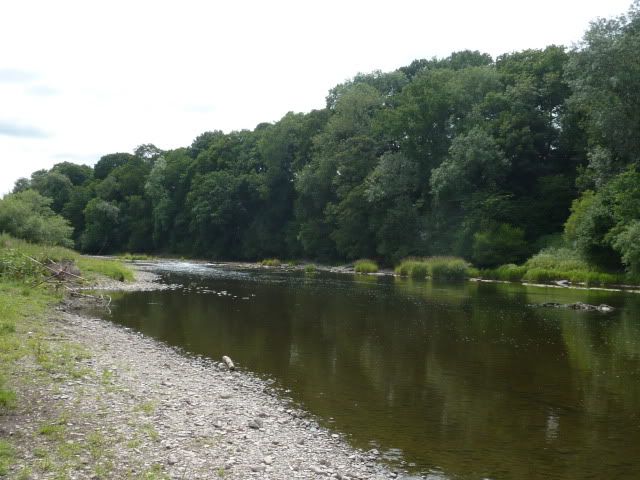 It was just me and an old fella on the stretch (good old World Cup). He was wrapping up. Said it had been a struggle and was plagued by minnows, but the barbel would be in the fast stuff. A little recce and found a swim where the rapids had created a deeper channel and pool. The rest of the river around was less than 2 ft deep but this was quite a bit deeper. Chucked out a feeder for a speculative chuck - hoping for a minnow for the Rod Race

and an instant bite produced a dace.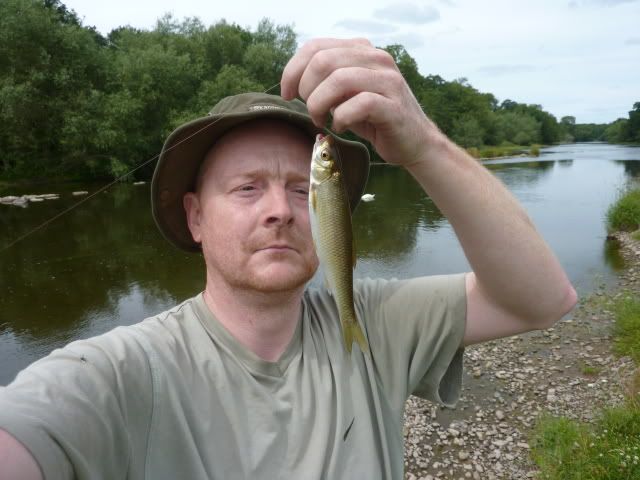 and another. and another!
so i repositioned myself on the 'rapids' with the float rod, and every run down was a bite. Nothing big, but very welcome. A pint of gurts goes nowhere and i was ekeing them out. two fish per maggot if possible. Lost count of the dace. Also a little bonus of a few salmon parr - rod race point?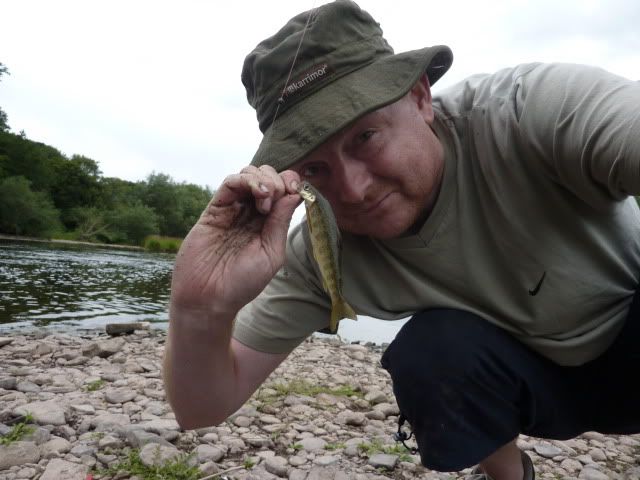 As the maggots ran out it was time to crack out the heavier gear and get that barbel. And it wasn't in too long before i had that wonderful barbel rip round.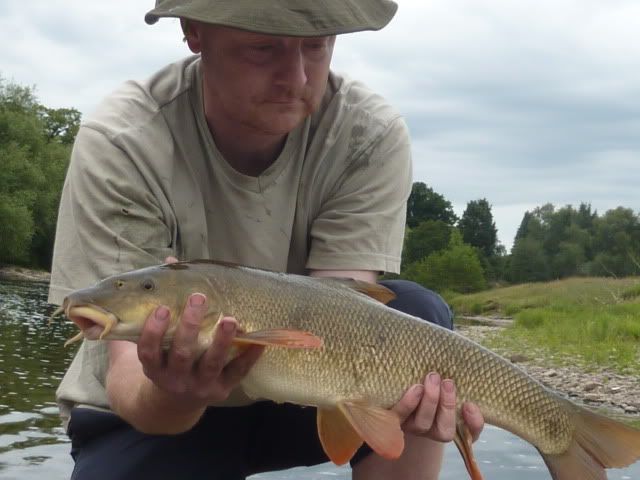 not the biggest but a superb fight in the swifter water and interesting to see it pushing upstream against the current, then turning broadside to the flow and with a flick of the tail, shoot downstream, and make the clutch screech.
Added this chub,
but as the light started to fade, with a 3hr drive ahead of me, i reluctantly reeled in a rod who's taps and rattles promised a barbel filled dusk.
Best day on the river. Perfect antidote to a frustrating weekend. Paid for my Warrington Card in that one session.